Billy Hill and the Hillbillies have been fixtures of Disneyland for a long time, furnishing guests with delightfully arranged tunes intertwined with a certain hillbilly humor and, shall we say, charm. Tomorrow marks their final performance, ending their tenure of twang and the "train thang".
I can still recall the first time I caught their show at The Golden Horseshoe in 2005. I stomped my feet, clapped my hands and laughed until my sides ached. I had only just gotten my first annual pass with my parents, so there was a lot of Disneyland I hadn't experienced. I certainly didn't know there were entertainment offerings like this. It didn't take long for the act to become a regular part of visits to the Park.
As with any change at Disneyland, there has been much criticism and sadness. I'm sad to see the act go but I also understand that things change. These performers are so talented, it's hard to fathom that they'll ride off into the sunset tomorrow evening. I expect we'll be seeing them again, even if not working for the mouse. Until then, happy trails guys. Thanks for the years of memories and entertainment.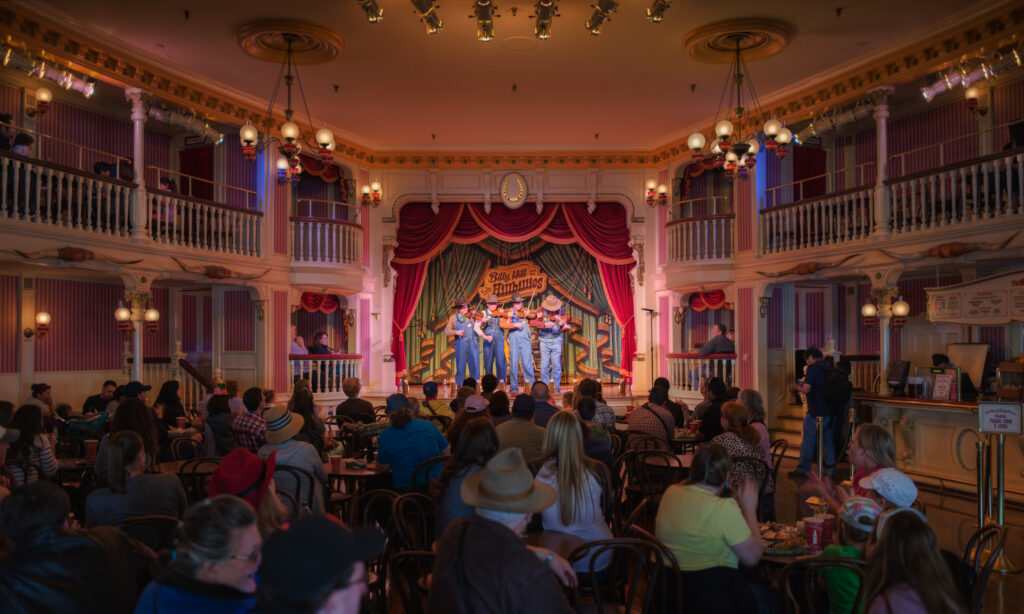 Do you remember the first time you saw Billy Hill and the Hillbillies or have a favorite memory of them? Share it in the comments below!